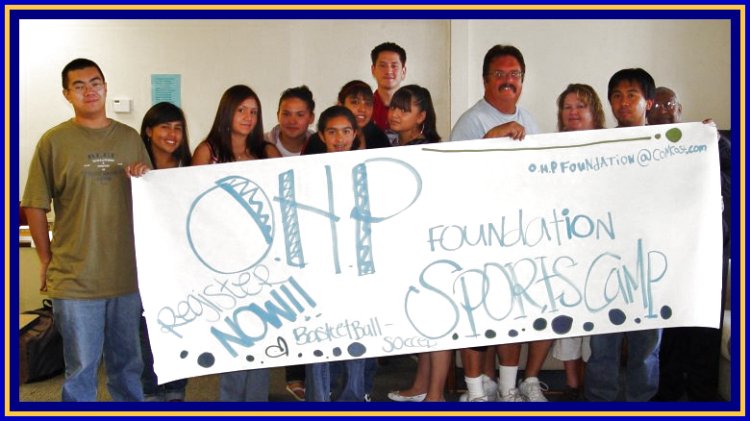 Youth summer sports camp to start in San Leandro
Oakland Tribune, Jun 15, 2007
by Martin Ricard
SAN LEANDRO -- Every summer, Randy Olson and Debbie Harris feel a little discomfort when they hear kids say there's nothing to do.
The thought of kids lacking places to go because they say they don't feel connected to their community, however, makes them even more determined to do something about it.
Late last year, Olson, a campus security guard and girls basketball coach at San Leandro High, and Harris, an aide to severely disabled students at the school, started a foundation to give youths low-cost activities over the summer. The foundation is launching its first sports camp later this month at John Muir Middle School. (more)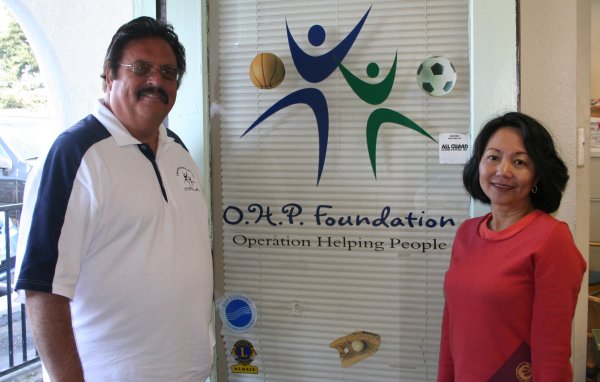 OHP President Randy Olson with Alameda County Supervisor Alice Lai-Bitker
Community service projects that the O. H. P. Community Service Programs touched.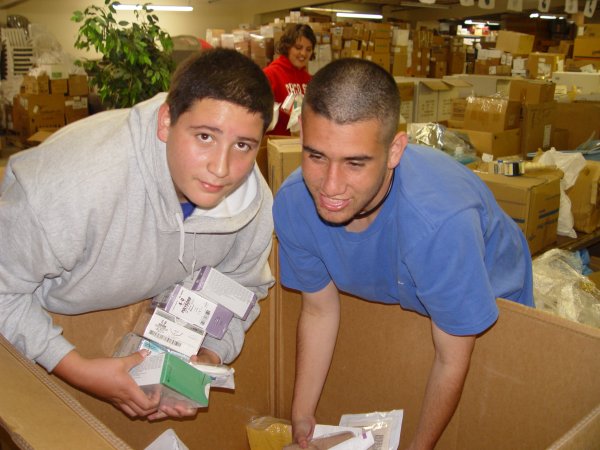 1. Students sort medical supplies for India, Central America,
South America and local charities.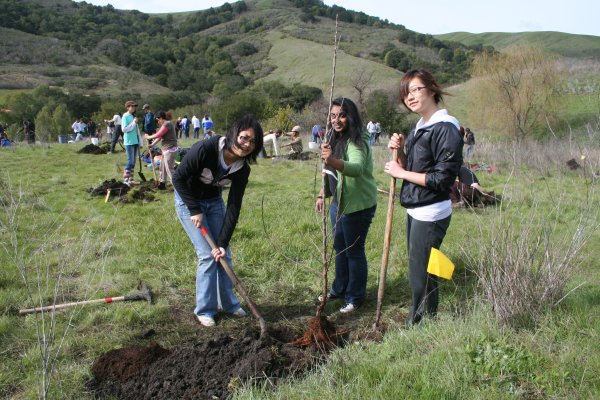 2. Student volunteers work on environmental projects including the creation of wildlife habitat, planting native trees, plants and orchards, permaculture, organic and bio dynamic gardening and recycling.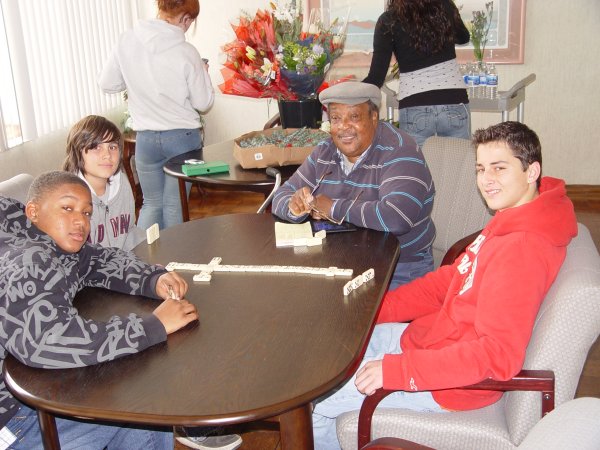 3. The students visited elder care facilities in Castro Valley.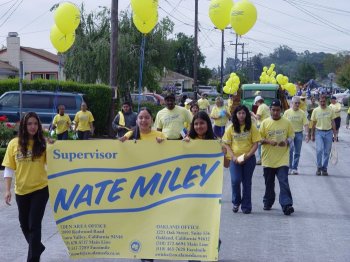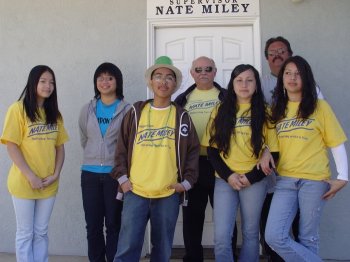 4. Students assisted Supervisor Miley in passing out community service resource materials at community events such as Castro Valley, Rowell Ranch and Dublin St Patrick's Day Parades
5. O. H. P. Student volunteers from the Varsity, Jr. Varsity and Middle School refereed soccer games, coached, set up fields and gave classes at sports clinics during the summer.
6. O. H. P. Student volunteers tutored kids from first grade through eighth grade in math and English.
7. The students made possible the O. H. P. soccer partnership with the Alameda County Sheriff's Department.
8. The students assisted the Girl Scouts in promoting a multi cultural "Hispanic Initiative" for the purpose of involving Latino youth in "leadership programs".
9. The Boy Scouts first Soccer League in the San Leandro Community was administered by O. H. P. and its student members. This program would not have been possible without the girls soccer teams of San Leandro High School who were members of O. H. P.
10. O. H. P. student board members founded the the Operation Helping People Club on the San Leandro High School Campus.
aaa
OHP Girls Win California Youth Soccer Association (CYSA)
CYSA Founders' Cup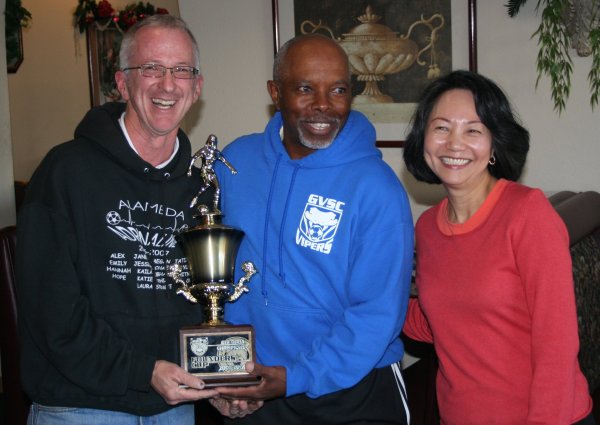 Steve Bitker, KCBS Sports Radio Announcer, Ron Hatley, OHP Board Member, OHP Soccer Coordinator, Current San Leandro High School Girls Varsity Soccer Coach and Community Minister and Alice Lai Bitker, Supervisor, District 3, Alameda County Board of Supervisors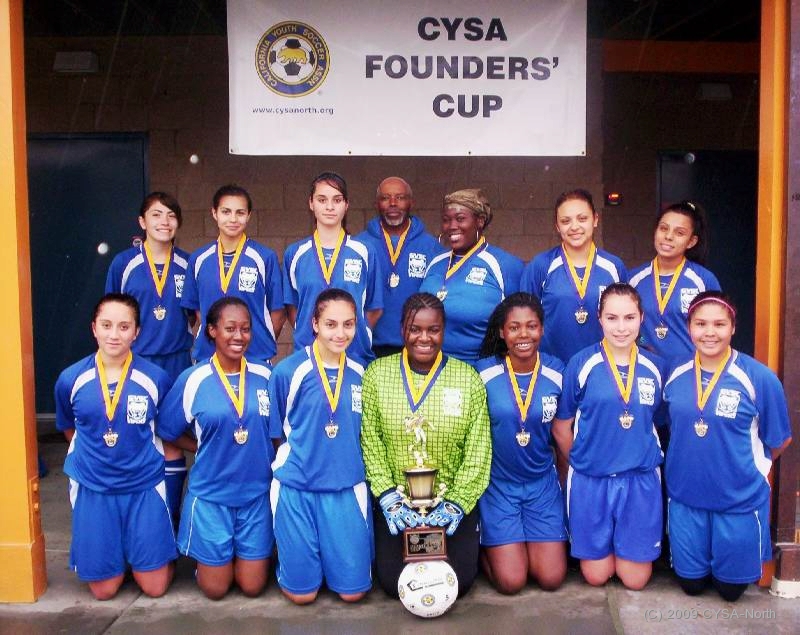 U19G Champions Jack London Grass Valley Vipers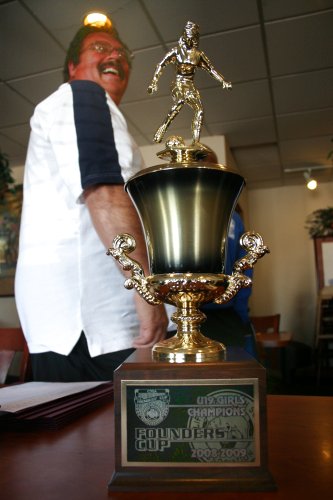 Trophy for the 2008, 2009 California State Soccer Championship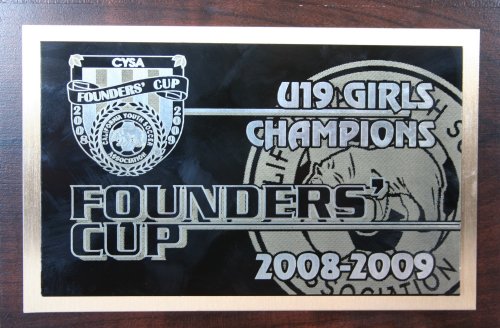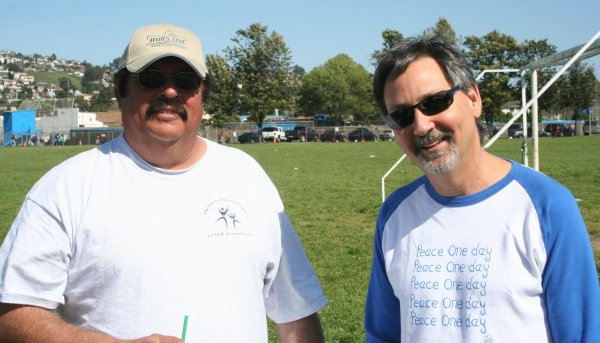 Randy with Seth Kaplan, Chief of Staff for Alameda County Supervisor Nate Miley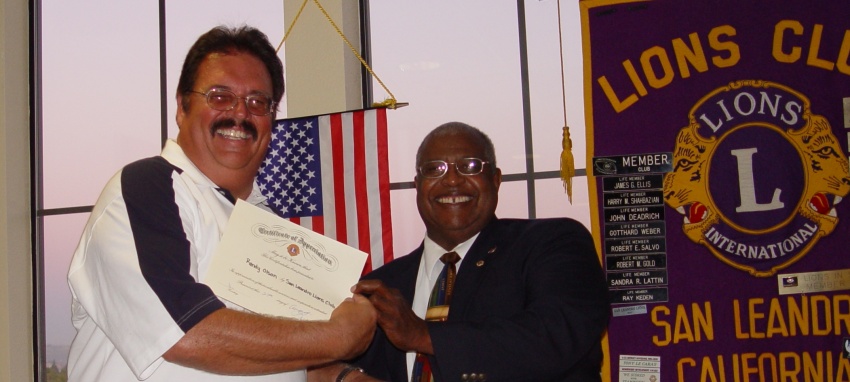 Randy Olson
Receives Certificate
of Appreciation from San Leandro
Lions Club
Presented by
President
Leroy Smith
for Randy's Work With the
Youth of San Leandro
© Friends of OHP