Kirby Seid and Randall Fontes at the Omega Institute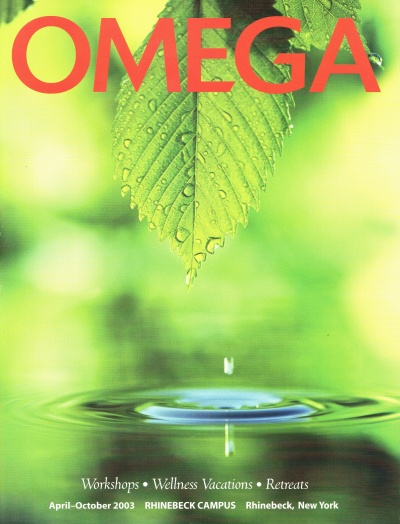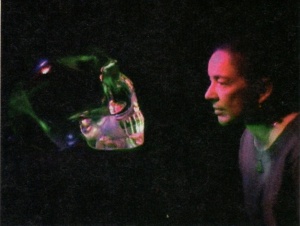 Course 3702-661 - $295
Surrender Into
Transcendent Beauty
The Science, Art & Spirit of
Liminal Light & Crystals
Kirby Seid and Randall Fontes
Liminal Light is a sophisticated


computer-generated program of varying light cycles and stunning color effects which, when projected upward to illuminate the fractal planes in the interior of natural quartz crystals, is said to produce profound shifts in consciousness. This technology has the ability to reveal lim-inal states-those between waking and sleeping, the conscious and unconscious. This creates the opportunity for experiencing the mystical states the ancients spoke about; the light, color, and crystals becoming portals to other dimensions of awareness. Among those working with Liminal Light are spiritual teachers and practitioners, musicians, chiropractors, hypnotherapists, scientists, artists, shamanic healers, and leaders of ritual.
Through crystal, Liminal Light, and color meditations, and discussions, lec-tures, and music we undertake a deeply meditative journey in which valuable insight and change can occur. We are encouraged to experience a different crystal during each of the meditations. Our guides-experts in crystal light and color healing-will also bring Sha Na Ra, an authentic ancient crystal skull known for its healing power. Anyone interested in color and light healing, spiritual and shamanic practice, and crystals and meditative states is invited to this informative and transformative workshop.
Kirby Seid has traveled the world for crystals, minerals, fossils and artifacts. He teaches crystal workshops and designs crystal tools for shamanic practices. Randall Fontes is a scientist, artist, teacher, researcher, and bodyworker who has been working with the healing powers of light and color for more than 30 years. Before working full- time on the Liminal Light Project, Randall was an exhibit developer at the Exploratorium Science Museum in San Francisco.
Tuition discounts are not available.