The Multidisciplinary Association for Psychedelic Studies (MAPS)
Psychedelic Science 2013 Conference
An international medical conference April, 2013 • Oakland, California

Video Slide Show (Click Arrow Above)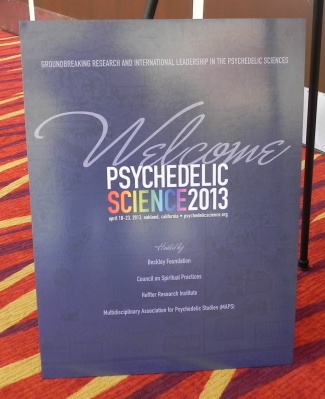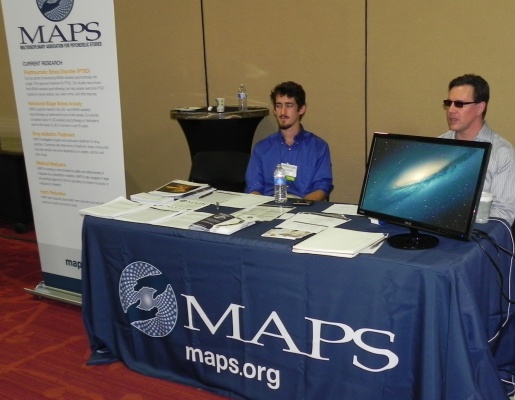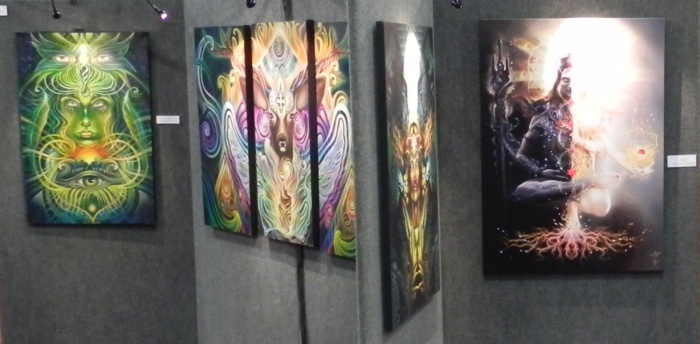 Consciousness Researcher Randall Fontes, MA,
Explains his Consciousness Uplifting
"Interactive Biofeedback Mandala" Illuminated by a
"Multi-Frequency and Color Resonant Light Projector"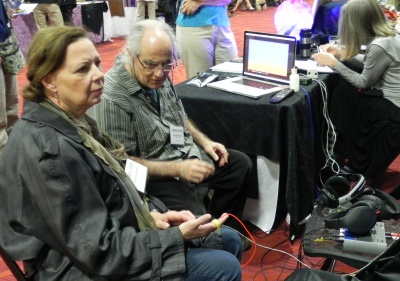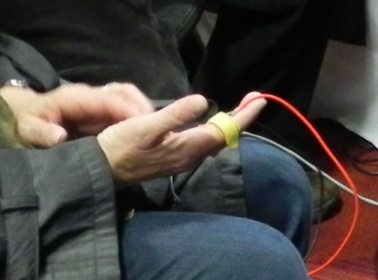 Randall connects Biofeedback Galvanic Skin Response (GSR) to Pam's finger
Then checks Biofeedback baseline, Now concentrate on the Mandala.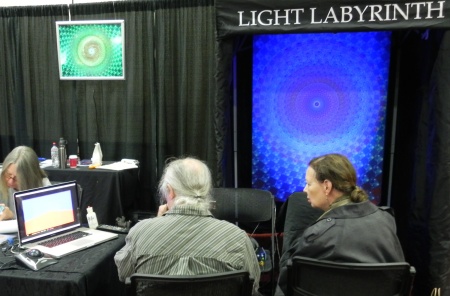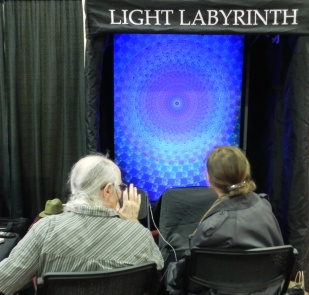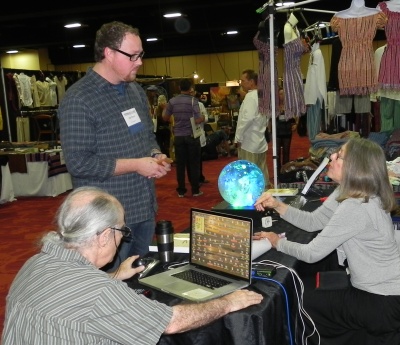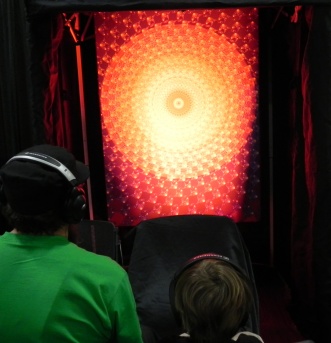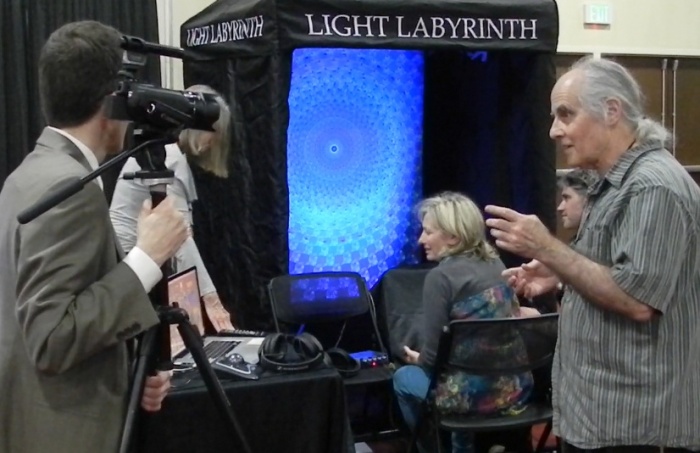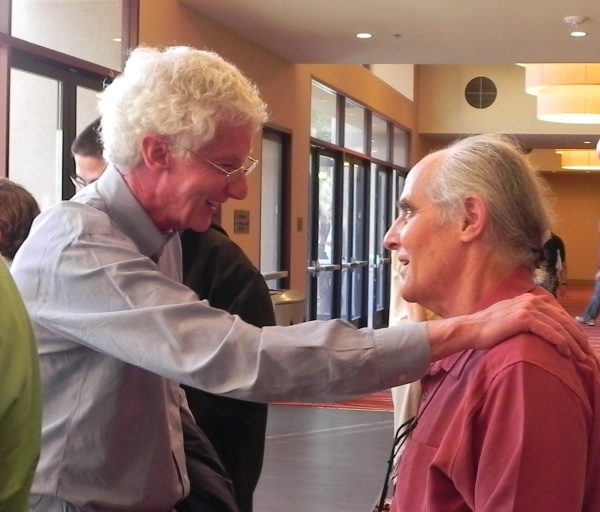 Dr. Roland Griffiths and Randall Fontes Greet each other at MAPS Conference
Dr. Sue Sisley Talks About Medical Marijuana,
PTSD and Scientific Freedom
Americans for Scientific Freedom Home Page
David Nichols PhD - Psychedelic Science
Presenting an overview of what psychedelics are and how they work.
Uploaded on Jan 6, 2011
Special Thanks to our 2013 Hosts:
The National Film Board of Canada Presents
Hofmann's Potion - Albert Hofmann LSD Documentary

By the mid-1950s, LSD-research was being published in medical and academic journals all over the world. It showed potential benefits in the treatment of alcoholism, drug addiction, and other mental illnesses. This film explores those potential benefits, and the researchers who explored them.
The Vaults of Erowid

A non-profit organization
of online information
regarding Psychedelics
and
Altered States of Consciousness

The Play of Light Meditation Experience Page

Journey into The Play of Light

The Play of Light is about the Beauty of Light, of Sound and of Form. As each of these is deeply resonant with the other, the underlying unity that they share is revealed within their dance; and can be realized through direct experience. Within this experience, the mind becomes still and spontaneous Meditation arises. I have developed this technique over a period of 45 years, and this is as effortless and joyful a path into meditation as I am aware of.

Individual and Group sessions are available. Please call or email me, I look forward to sharing this experience with you.

The Play of Light
Art and Science in the Spirit of Meditation

Be Still
Be Still Within
Be Still Within Yourself
Be Still Within Your Own Self
Be Still Within Yourself
Be Still Within
Be Still
Be



ph: 510.235.5371
cell: 510.772.9762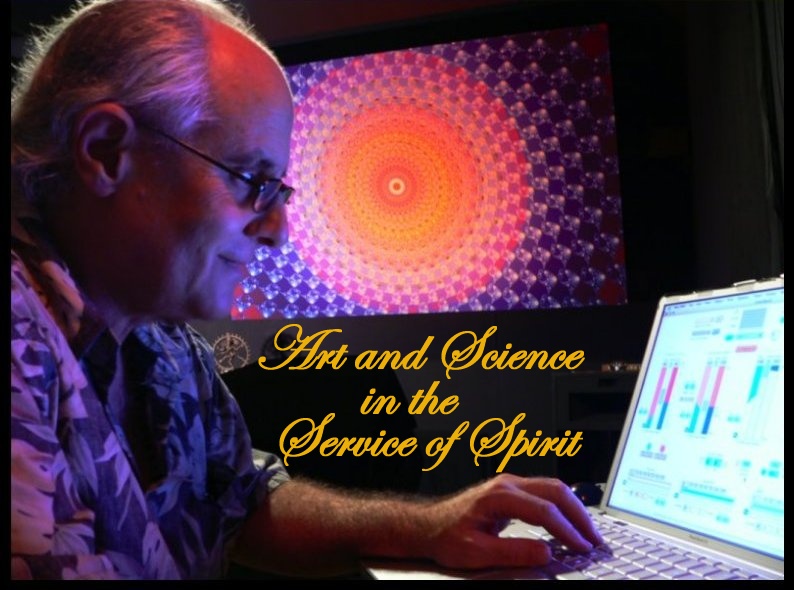 Next

Search Randall's Web Site

©2010 Randall Fontes and Bob Swanson