The Multidisciplinary Association for Psychedelic Studies (MAPS)
Psychedelic Science in the 21st Century 2010 Conference
An international medical conference April 15-18, 2010 • San Jose, California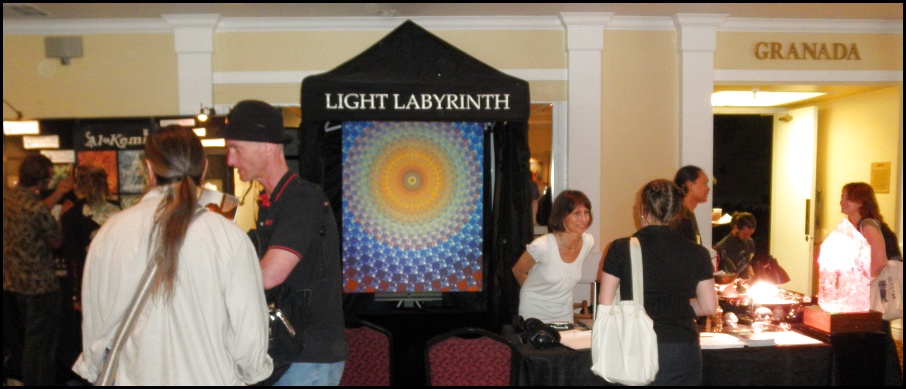 KMVT Community Television (cable Channel 15) Mountain View, Cupertino and Los Altos
Mel Van Dusen presents a visual tour for the psychedelic and visionary art at the
2010 MAPS Conference in San Jose, California.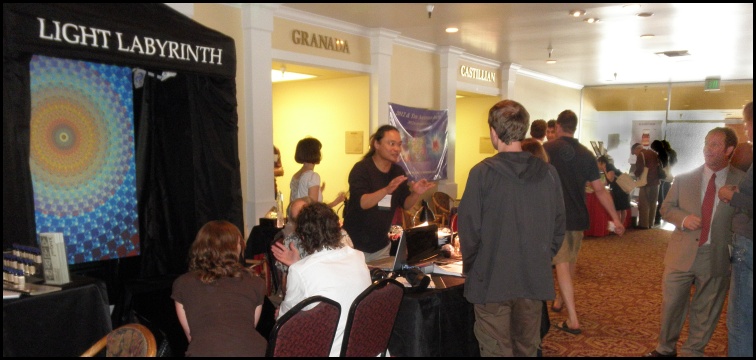 Randall Fontes and Kirby Seid
Demonstrate The Play of Light Meditation Experience
with the Resonant Light Projector and Holotope Mandala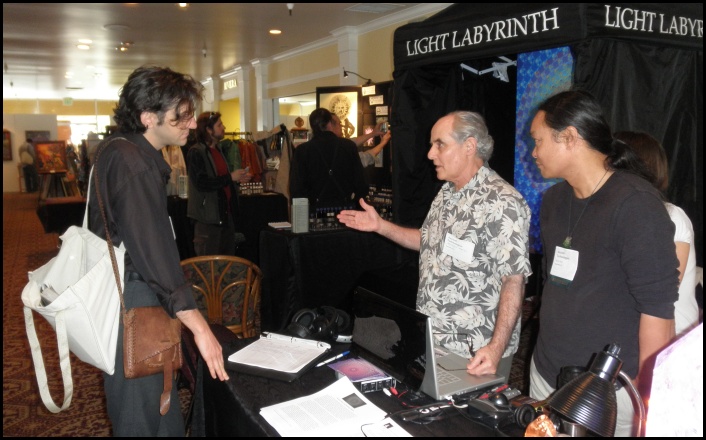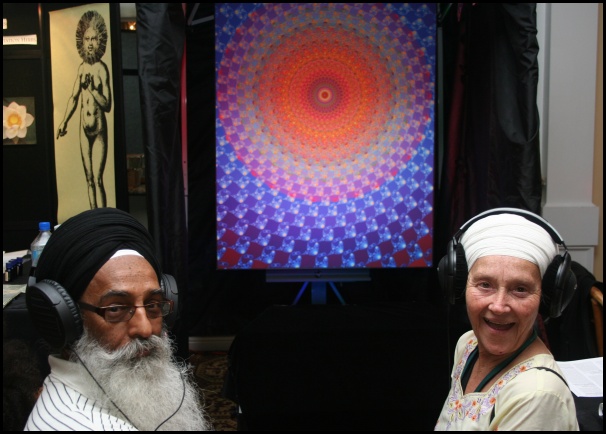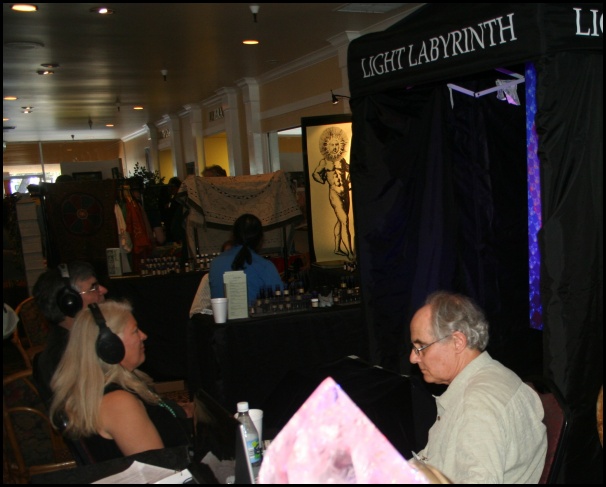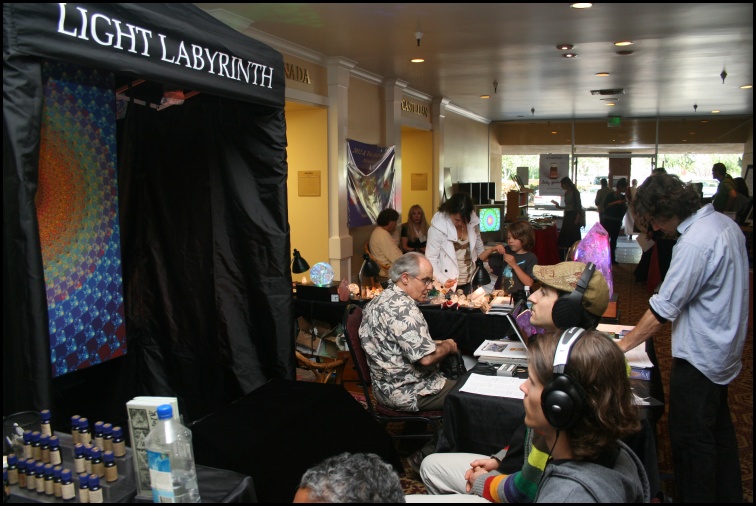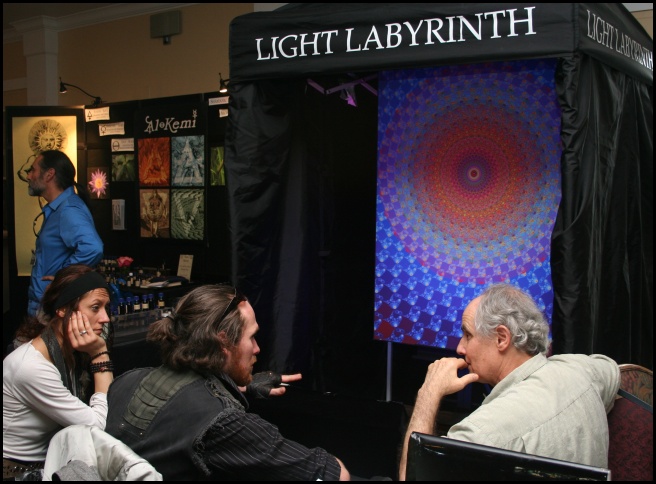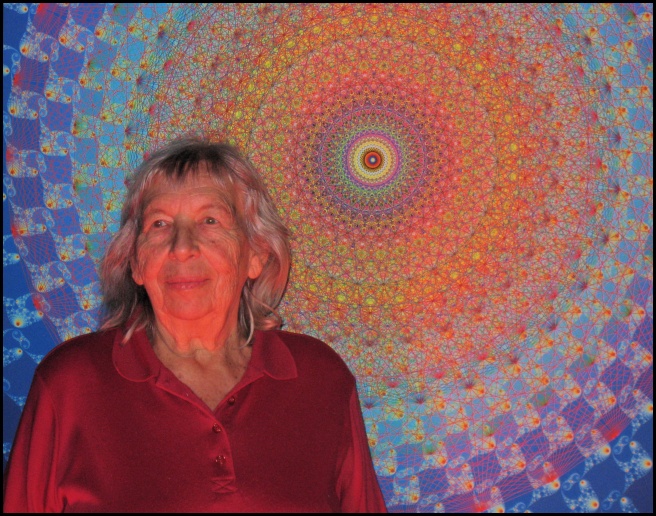 Jean Millay is the author of "MULTIDIMENSIONAL MIND Remote Viewing in Hyperspace," and co-editor of "Silver Threads: 25 Years of Parapsychology Research" with Beverly Kane, M.D., and Dean Brown, Ph.D. For thirty-five years she was involved in psi research and the study of consciousness, and for six years was president of the Parapsychology Research Group in San Francisco. She has participated in most of Dr. Ruth-Inge Heinze's 22 annual conferences on "The Study of Shamanism and Alternate Modes of Healing," publishing articles in that journal about the use of trance states for age regression and for exploring past-life-like experiences. (more about Jean Millay)
.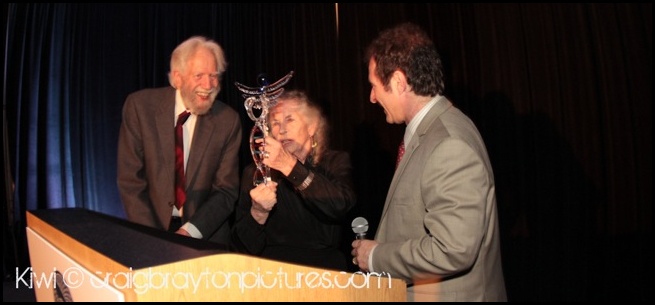 Sasha and Ann Shulgin receive a lifetime achievement award from MAPS Executive Director Rick Doblin, Ph.D. Trophy by Logan MacSporran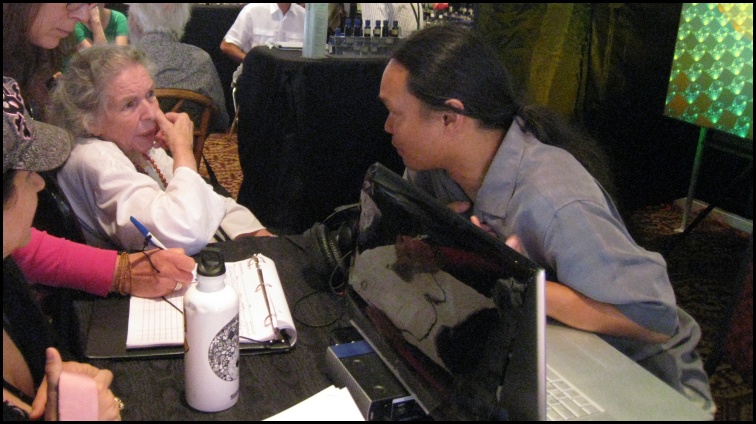 Ann Shulgin is an author and the wife of famous chemist Alexander Shulgin
She has worked as a lay therapist with psychedelic substances such as MDMA and 2C-B in therapeutic settings while these drugs were still legal. In her writings, she stresses the potential of these drugs from a Jungian psychoanalytic perspective, as well as their use in combination with hypnotherapy. She often appears as a speaker at conventions, and has continued to advocate the use of psychedelics in therapeutical contexts.
Together with her husband she has authored the books PiHKAL and TiHKAL and contributed to the book Entheogens and the Future of Religion.
Her Husband Alexander "Sasha" Shulgin is credited with the popularization of MDMA, commonly known as ecstasy, in the late 1970s and early 1980s, especially for psychopharmaceutical use and the treatment of depression and post-traumatic stress disorder.
(More about the Shulgins)
.

.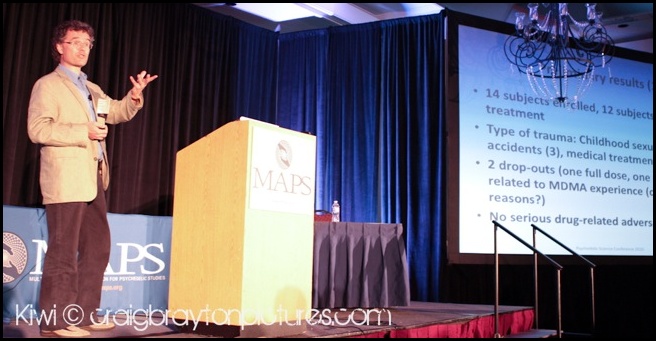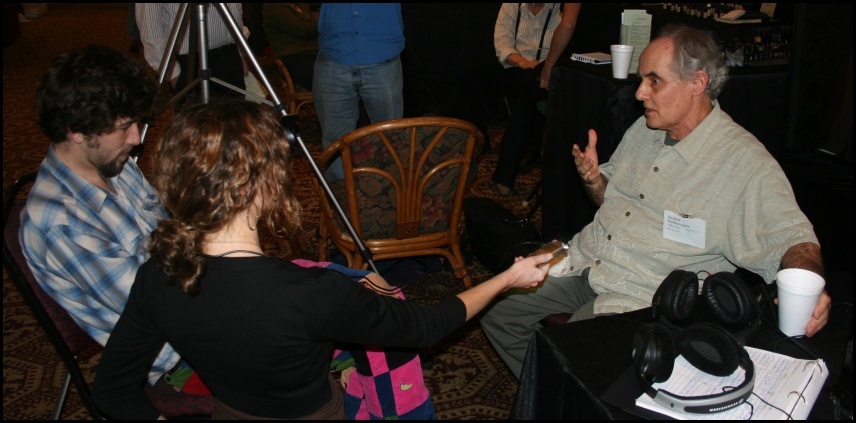 Randall Fontes Interviewed at conference

In the Media


Psychedelics Conference KQED-FM
San Francisco Public Radio
with Michael Krasny
Charles Grob M.D., Rick Doblin, Ph.D. David Spiegel, M.D.,and Tracy Foose, M.D.

Psilicon Valley
This weekend, psychedelic explorers, academics and medical professionals gather in
San Jose to discuss 'Psychedelic Science in the 21st Century.'
MetroActive - April 14, 2010 - by Jessica Fromm
The Vaults of Erowid

A non-profit organization
of online information
regarding Psychedelics
and
Altered States of Consciousness

The Play of Light Meditation Experience Page

Journey into The Play of Light

The Play of Light is about the Beauty of Light, of Sound and of Form. As each of these is deeply resonant with the other, the underlying unity that they share is revealed within their dance; and can be realized through direct experience. Within this experience, the mind becomes still and spontaneous Meditation arises. I have developed this technique over a period of 45 years, and this is as effortless and joyful a path into meditation as I am aware of.

Individual and Group sessions are available. Please call or email me, I look forward to sharing this experience with you.

The Play of Light
Art and Science in the Spirit of Meditation

Be Still
Be Still Within
Be Still Within Yourself
Be Still Within Your Own Self
Be Still Within Yourself
Be Still Within
Be Still
Be



ph: 510.235.5371
cell: 510.772.9762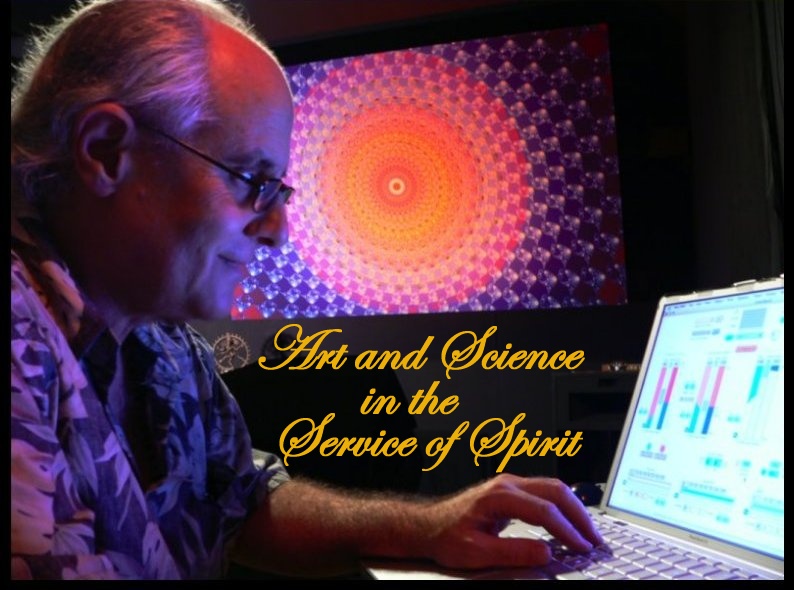 Next

Search Randall's Web Site

©2010 Randall Fontes and Bob Swanson