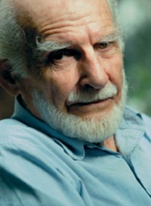 Peter Tompkins co-authored the "Secret Life of Plants" along with Christopher Bird. Randall Fontes who coauthored "Organic Biofield Sensor" at Stanford Research Institute with Dr. Harold E. Puthoff, went on a "Secret Life of Plants" book tour with Peter. On February 28, 1974 they appeared on NBC's "The Tonight Show" with Johnny Carson where Randall demonstrated the plant monitoring equipment.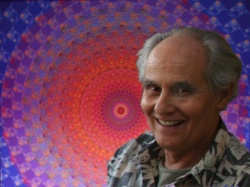 They appeared on the David Susskind Show July 20, 1975 with Richard Champion, Ralph Snodsmith, Professor Arthur Galston and a number of other television and radio programs.

The Secret Life of Plants became a New York Times best seller.

Peter Tompkins, writer, was born on April 19, 1919. He died on 24 January 2007, aged 87

Randall Fontes


Click through to coauthor Christopher Bird's page to view correspondence between Randall Fontes' colleagueBob Swanson, Chris Bird, IBM Chemist Marcel Vogel and Randall Fontes. The letter to Randall from Chris Bird constitutes a first ruff draft of the a portion of Chapter 2 in "The secret Life of Plants".

---
The Times of London
February 24, 2007
Peter Tompkins
Colourful cosmopolitan writer whose subjects ranged from his wartime deeds to the Great Pyramid
April 19, 1919 - 24 January 2007
Peter Tompkins led a colourful life ranging from a youthful undercover agent for the Allies in Nazi-occupied Rome to a later career as an eclectic author of books and maker of documentaries.
Tompkins, an American who retired to Italy and published in Italian as well as English, will perhaps be best remembered for his wartime exploits, summed up in A Spy in Rome, and for his research into the mysteries surrounding the death of Mussolini.
But he also earned himself a following with The Secret Life of Plants, a 1970s bestseller, which argued that plants could feel and communicate. It was followed by The Secret Life of Nature, Secrets of the Soil, The Magic of Obelisks and Secrets of the Great Pyramid — the latter monument, he claimed, was the unacknowledged source for subsequent theories on the hermetic geometry of the Ancient Egyptians. (More)