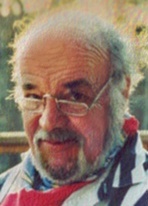 Christopher Bird co-authored "The Secret Life of Plants" along with Peter Tompkins.

Randall Fontes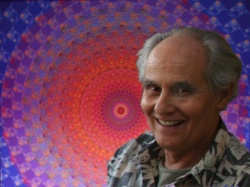 In preparation for the writing of the "The Secret Life of Plants" Randall Fontes received a letter from Chris Bird dated November 8, 1972 in response to an audio tape, requested by Chris, that narrated the plant research that Randall had been pursuing. This letter would serve as the first rough draft of a portion of Chapter 2 (Original Letter in pdf format).

Christopher Bird, writer, was born on May 11, 1928. He died on May 2, 1996, aged 68

Letters written from and to Chris Bird by Randall's colleague Bob Swanson during the preparation of the book "The Secret Life of Plants".

---
New York Times
Christopher Bird, 68, a Best-Selling Author
By ERIC PACE
Published: May 6, 1996
Christopher Bird, a writer whose books "The Secret Life of Plants" and "The Divining Hand: The 500-Year-Old Mystery of Dowsing" drew good-natured skepticism and some praise from critics, died on Thursday in a Blairsville, Ga., hospital. He was 68 and lived in Blairsville.
The cause was a stroke he suffered at home, said his wife, Shabari-Lynda.
Mr. Bird, whose family said he served with the Central Intelligence Agency in the 1950's, was best known for "The Secret Life of Plants: A Fascinating Account of the Physical, Emotional and Spiritual Relations Between Plants and Men" (1973), which he wrote in collaboration with Peter Tompkins.
In the book, the authors said, among many other things, that experiments had shown that plants instantly registered the reactions of people they cared about who were thousands of miles away. "The Secret Life of Plants" became a best seller and was translated into many foreign languages. (more)