Commander Charles William Darcey Ward, Jr. (USN Retired)
December 16, 1932 – September 23, 2010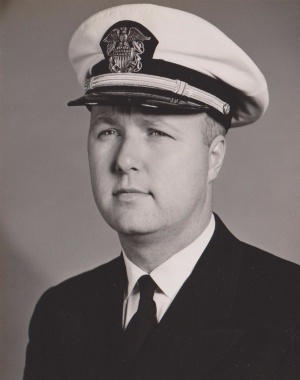 Commander Charles William Darcey Ward, Jr. (USN – Retired) passed away on September 23, 2010 after a long and courageous fight with cancer. Charles (Charlie) spent his 23 years in the Navy as an aviator. He loved to fly.
He joined the Navy under the NAV CAD program in 1953. He joined his first squadron, VA-176 out of Pensacola, FL, in 1955. His other squadrons were VA-125, VA-112, VA-113 DET Q, VSF-1, VA-153, VA-125 and was a flight instructor in Meridian, MI. While he was Officer in Charge of VA-113 DET-Q, he had the opportunity to land the first A4 Skyhawk on an Australian aircraft carrier, the HMAS Melbourne. They were able to accommodate the plane and subsequently purchased planes from the US. He retired from the Navy in May 1976.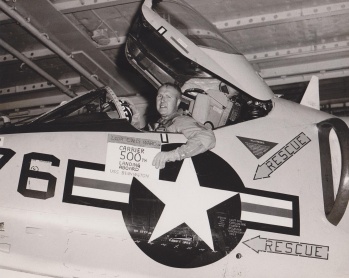 After retiring from the military he began a career in banking, beginning as a Vice President at Imperial Savings and finally retiring from Glendale Federal Savings as the Manager of the Chula Vista Branch. Charlie was great with numbers, so it was a perfect fit for him in civilian life – though, the Navy was his first love. Charlie was active in Kiwanis and enjoyed working in his community.
Once retired from the bank, Charlie was able to leisurely travel around the world with his wife, family and friends. He loved to go on cruises. Charlie and Kayce were always a hit on the dance floor.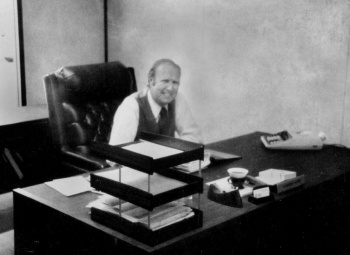 He is survived by his wife of 45 years, Kayce. His daughter Christine and her husband, two grand-dogs and two grand-kitties, a son, his sister Marilyn and brother Richard and many nieces, nephews and their children.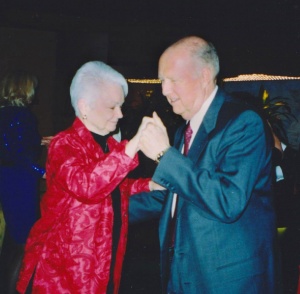 Towards the end of his life Charlie adopted the phrase "living life" and applied that to everything he did. He was an amazing man with a kind, loving heart who was loved and enjoyed by all who knew him. He had a great sense of humor and was a whiz at board games. He was a great listener and was someone you could count on to give you sound advice. He was a wonderful husband, father and friend. Charlie lived everyday to its fullest – he taught us that life is to be lived with zest and joy. He will be missed very very much.
Biography prepared by Christine Ward, Commander Ward's Daughter