Next meeting: 4th Tuesday on every month
7:00PM at the Faith Lutheran Church
20080 Redwood Rd. Graydon Room. (Map)

Castro Valley Farmers' Market
10:00am to 2:00pm at BART Station - Year Around
Our club has two events this week.
The first is manning a table at Chabot College (arranged by John McCarthy) on Wed and Thurs 10/15 and 10/16. We will register voters and also spread the word about Castro Valley Democratic Club. We need volunteers to man the table for two hour shifts from 10AM to 4PM. Here is who we have so far:
Dave Siegel – Wednesday 10-noon (I will bring a large "VOTE" sign and brochures and three chairs) Do we have a table?
Dolly Adams – Thursday 2-4PM
Looks like we have the opening and the closing covered so far. We must get more people involved in the political process and our club.
Please contact Dave Siegel by e-mail or at (510) 581-6118
Second, the Hayward Demos are having their local candidate endorsement meeting on the next two Thursday evenings (Oct 16 and Oct 23) at the San Leandro Library from 6-9:30 PM.
Most of these offices are in areas that include members in our club and CV Dems has co-endorsed the Forum. From Mary Ann Reno:
October 16 Candidates' Forum for San Leandro City Council and Mayor:
6-6:40 Candidates for District 1
6:45-7:25 Candidates for District 3
7:30-8:10 Candidates for District 5
8:15-8:55 Candidates for Mayor
The candidates for each office are:
San Leandro City Council District 1 - Kenneth Pon, Deborah Cox, David Anderson, and
Mike Katz-Lacabe
San Leandro City Council District 3 - Allen Schoenfeld, Victor Aguilar, and Lee Thomas
San Leandro City Council District 5 - Leah Hall, Mia Ousley, and Corina Lopez
San Leandro Mayor - Diana Souza, Pauline Cutter, and Dan Dillman
FYI - they are all Democrats, except for Mr. Dillman

October 23 Forum for San Leandro, San Lorenzo and Hayward school boards.
San Leandro School Board at large seat - Evelyn Gonzalez, Elsie "Jeanne" Kinkella,
Peter Oshinski, and Monique Tate
San Leandro School Board District 4 - Leo Sheridan and Latrina Dumas
San Lorenzo School Board - Steven Kirk, Guillermo Navarez, Ronald Joseph Pereira,
Isabel Polvorosa, Helen T. Randall, and Janet Zamudio
Hayward School Board - Lisa Bruner, William McGee, and Marita Cheng
FYI - all are Democrats except Ms. Tate, Mr. Pereira, and Ms. Cheng
The are 2 seats up for election in San Lorenzo and Hayward. All other races are for 1 seat.

SUMMER PICNIC
Sunday July 20th 12-3 pm (Flyer)
Community Center Park Picnic Area 2 & 3
(corner of Lake Chabot Dr &Quail Ave)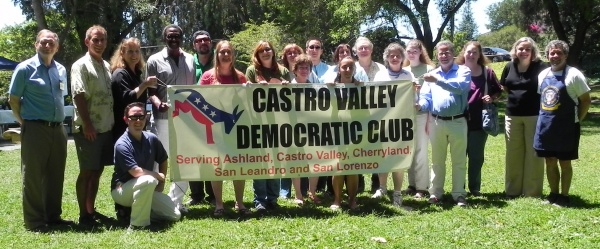 $15 donation per adult, Kids Free!!
Bring a side dish or dessert to share. Club will provide BBQ options including Vegetarian, Beverages, Utensils. Bring the Kids, the water park is great!

RSVP to Sonya Howes 510-582-4818 or
Helena Straughter 510-895-9783
Or by email hele1@sbcglobal.net
---
16th Annual Eden Area United Democratic Campaign
St. Patrick's Day Dinner

Thursday, March 20, 2014 - 5:30 to 10:00

Carpenters' Hall , 1050 Mattox Road, Hayward
The Alameda County Democratic Party
43rd Unity Dinner 2013
Video Slide Show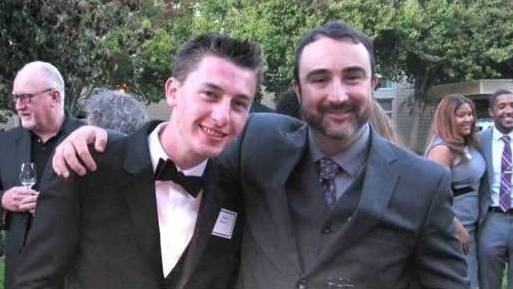 Castro Valley Democratic Club - Gun Legislation Panel
discussed gun violence and 2nd amendment rights at
February 2013 Meeting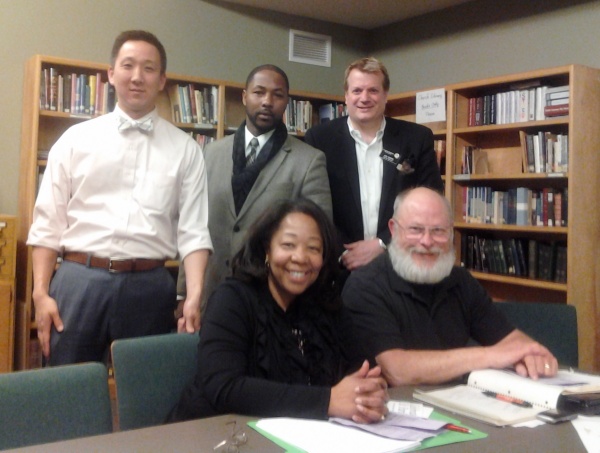 Thank You! President Barack Obama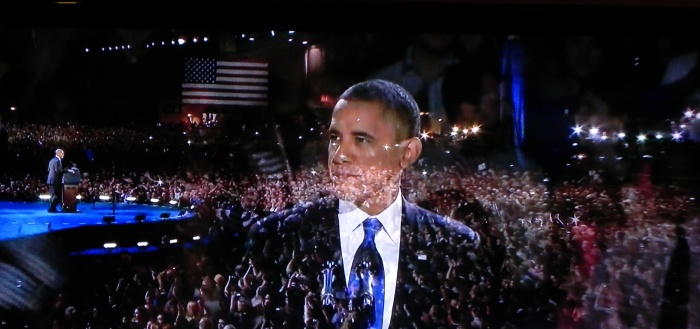 PROTECTING THE VOTE IN HEARTLAND USA:
A BRIEF TOUR OF OUR DEMOCRATIC CAMPAIGN EFFORTS IN
CHICAGO , WISCONSIN, MICHIGAN AND OHIO
By Carole Georges, Esq.
(Castro Valley Democratic Club Recording Secretary)
Chicago

In the Hyde Park Section of Chicago two neighborhoods meet, the heady one of University of Chicago's graduate students in Politics and Economics who often contribute to the tone and the direction of the Nation's political discourse and the down home one of working class folk. Both students and neighborhood folk frequent the Valois Cafeteria. We visited it to see what the spirit was like in the place where President Obama is said to like to catch breakfast when he's home in Chicago. (cont'd)
---
Eden Area Democratic Party Headquarters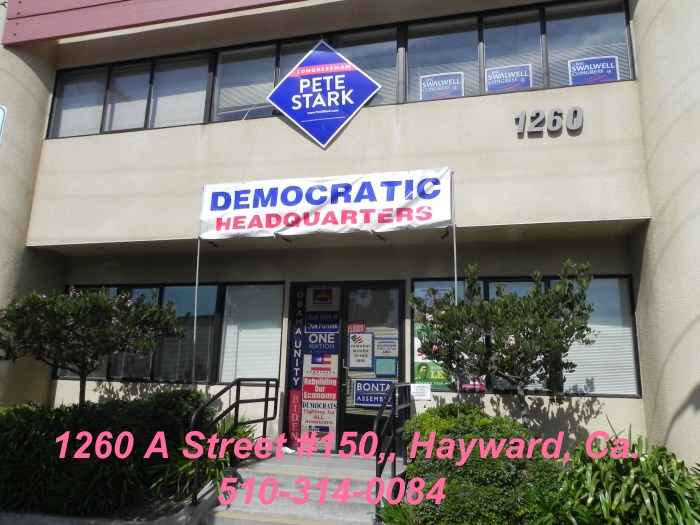 1260 B St. #150, Hayward, CA
Serves: San Leandro, San Lorenzo, Hayward, Castro Valley, Ashland, Cherryland and Fairview
Email: edenarea10@gmail.com
Office Phone: 510-314-0084 - Fax: 510-363-8167
Executive Diretor: Malia Vella - Chair: Robin Torello
www.EdenAreaUDC.com
The Alameda County Democratic Party 42st Unity Dinner 2012
Video Slide Show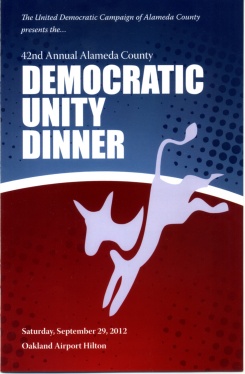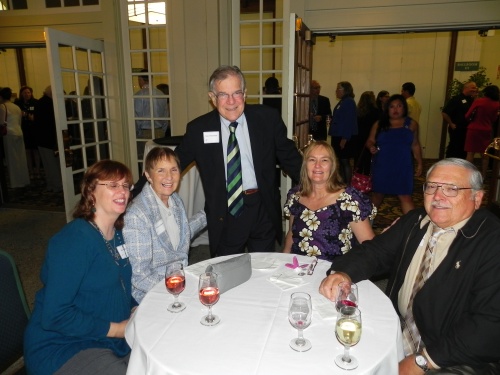 ---
President Barack Obama - The Story of Us

"Fired up! Ready to go!" - Obama for America 2012

Video Requires Adobe Flash Player (Download)
Barack's Official Campaign Webpage
---
CV Democrats 2012 CV Fall Festival
Getting out the Vote!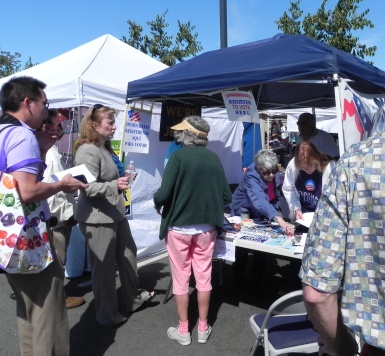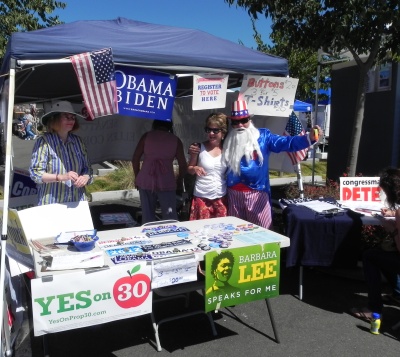 Democrats at Castro Valley Pride Rally, Saturday July 21, 2012
Congressman Pete Stark, Senator Ellen Corbett
and Supervisor Nate Miley

---
Democrat Richard Valle
Sworn in as Alameda County District 2 Supervisor


---
Castro Valley Rowell Ranch Rodeo Parade 2012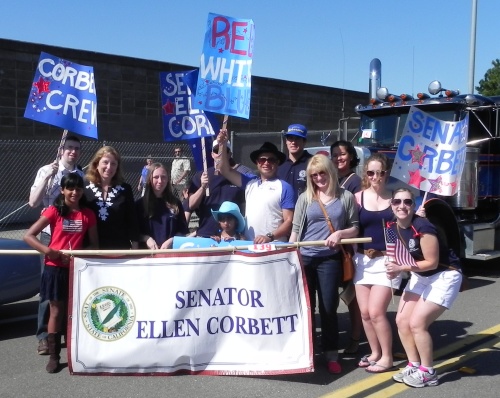 Senator Ellen Corbett and the Corbett Crew
and
County Supervisor Nate Miley and Friends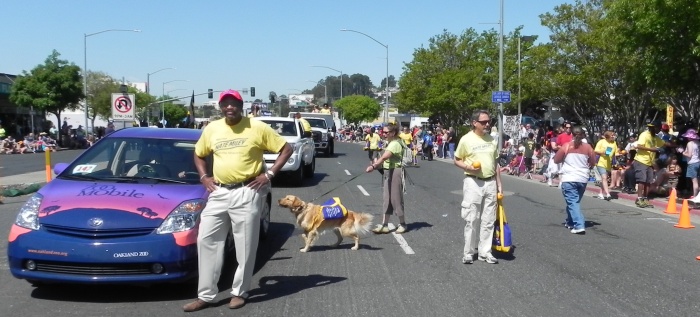 Alameda County Democratic Party St. Patrick's Day Photos - March 16, 2012
Castro Valley's Supervisor and Board President Nate Miley
Visits the Castro Valley Democratic Club February 28, 2012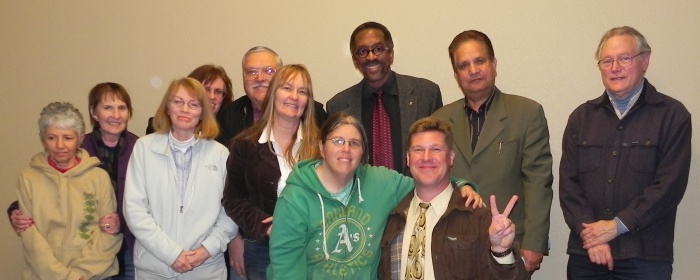 California Democratic Party Convention February, 2012

November 6, 2012 Election
Castro Valley Democratic Club Endorsements
for November 6, 2012 Election

California Democratic Party
OFFICIAL Recommendations - November 6, 2012
California Democratic Party Endorsements
Propositions
Yes on Proposition 30
Protects funding for schools and local public safety
No on Proposition 31
Locks California into permanent underfunding of education, health, and other vital services
No on Proposition 32
Creates special exemptions for billionaires and Super PACs allowing them to buy elections
No on Proposition 33
Auto insurance rate hike
Yes on Proposition 34
Repeals death penalty and replaces with life without parole
Yes on Proposition 35
Increases penalties for human trafficking
Yes on Proposition 36
Reforms "Three Strikes" law
Yes on Proposition 37
Labeling of genetically engineered foods
No on Proposition 38
Munger initiative
Neutral on Proposition 39
Adjusts taxes for multi-state corporations to fund clean energy programs
Yes on Proposition 40
Referendum on State Senate district boundaries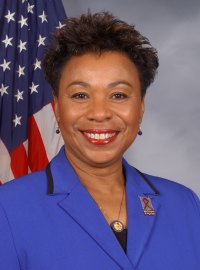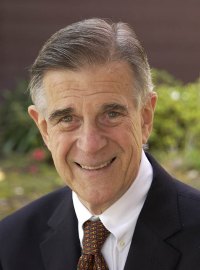 The event honored Congresswoman Barbara Lee and Fortney "Pete" Stark. This event highlighted their significant contributions in our community, and how they courageously stood up to challenges, injustice and social barriers to pursue equality and freedom for all.
May 15, 2010, 11:00 A M - 1:00PM
Where: Castro Valley Library 3600 Norbridge, Castro Valley 94546
Introductory remarks by Mr. John Bass, followed by comments from Alberto Torrico for Attorney General, Rev. Byron Williams, Mrs. Carolyn Moskovitz and Bobbie Seal.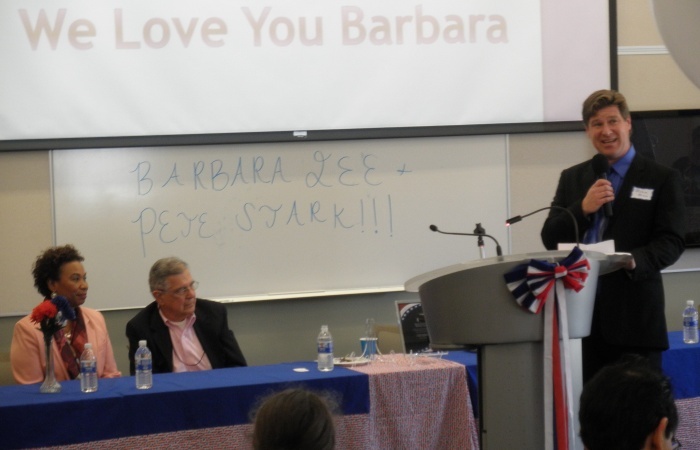 More Photos
---
Civil Rights Victory and Civil Rights Lost
by Bob Swanson
Castro Valley Democratic Club Webmaster
November 9, 2008
I felt an extraordinary exhilaration in the milestone victory of civil rights with the election of our first African American President Barack Obama.
Then my exhilaration was diminished with the knowledge that on the same ballot the civil rights of a minority were trampled on by what I hoped to be an enlightened electorate.
Haven't we learned that freedom, the liberty to live the way we wish is the ideal of this nation under god?
Somewhere between 5 to 10% of our state have been stripped of their inalienable right to life liberty and the pursuit of happiness by being denied their right to marry whom they love. This is a terrible sin.
Who will be next in the state to lose their civil rights?
It is time for good people to speak up once again.
Dr. Martin Luther King went to the mountain top and he saw the other side. What he saw was a world not tainted by convoluted thoughts of discrimination but a world of genuine equality.
Captured in stone in the New England Holocaust Memorial are the words of Lutheran Pastor and concentration camp survivor Martin Niemoeller:
"They came first for the Communists,
and I didn't speak up because I wasn't a Communist.

Then they came for the Jews,
and I didn't speak up because I wasn't a Jew.

Then they came for the trade unionists,
and I didn't speak up because I wasn't a trade unionist.

Then they came for the Catholics,
and I didn't speak up because I was a Protestant.

Then they came for me,
and by that time no one was left to speak up."
We must do better than this.
Attention Dems! Our good friend Jean Gaylord has passed away. Photo Memorial.
American Stories, American Solutions: 30 Minute Video Special


Humor and Stuff

Video Requires Adobe Flash Player (Download)

Roast Bush
This is Really Good Stuff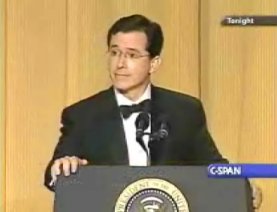 Click to Watch Stephen Colbert Roast Bush at the
White Correspondents Association Dinner


Please pay your dues!
$15/individuals
$20/households
$7.50 for members under 18 years of age
low-income members at the discretion of the Treasurer.
Make payable to: Castro Valley Democratic Club.
Bring to next meeting or send them to:
P.O. Box 20866
Castro Valley, CA 94546
Your support is greatly appreciated