Next meeting: 4th Tuesday on every month 7:00PM at the Faith Lutheran Church 20080 Redwood Rd. Graydon Room. (Map) - March 28th meeting we will interview 2 candidates for Alameda Co. District Attorney, the incumbent DA , Nancy O'Malley and Civil Rights attorney, Pamela Price.

At our April meeting, 4-24-18, we will have more candidates speak and will vote on endorsements
.
Castro Valley Farmers' Market
Saturday, 10:00am to 2:00pm at BART Station - Year Around




Castro Valley Local Legislators and Dems Club on FaceBook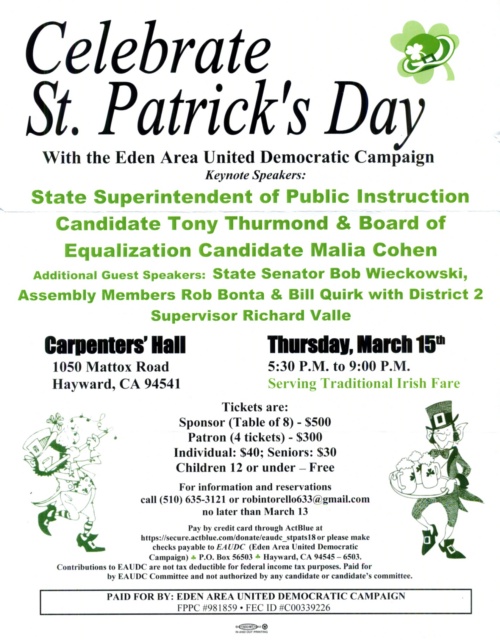 Incorruptibles" Workshop
Saturday February 10th 11:00 am - 2:00 pm
Carpenters Union Hall, 1050 Mattox Rd, Hayward, CA
* POTLUCK *
The Castro Valley Democratic Club is co-sponsoring with the Hayward Area Democratic Club and the San Leandro Democratic Club, an informative workshop about The Incorruptibles

The Incorruptibles Guide describes how many of the ideas of Bernie Sanders can be used to create real political change. The Richmond Progressive Alliance used these ideas to beat back Chevron's political influence and took back control of their city. The Incorruptibles plan is to elect progressive candidates who will refuse corporate money and will make the country work for the 99%, not the 1%. Please bring food to share to fuel our work to learn how to take back our government from the oligarchs.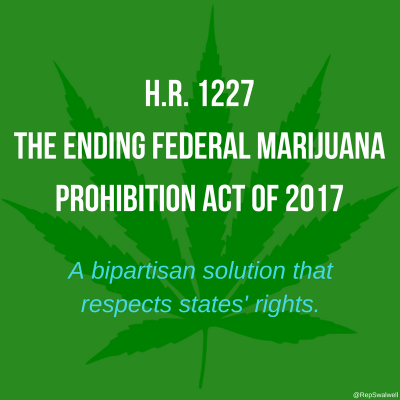 Congressman Eric Swalwell
January 9, 2018

"I'm co-sponsoring Congressman Tom Garrett's H.R. 1227, the Ending Federal Marijuana Prohibition Act. This bipartisan bill would eliminate the federal ban on cannabis by removing it from the Controlled Substances Act; it would no longer be a federal crime to grow, possess, distribute, sell, or consume marijuana.

States would be free to criminalize or decriminalize, permit medical use or adult use, or allow for industrial hemp; knowingly transporting cannabis into a state that prohibits it would be a federal crime punishable by up to a year in jail.

This gives states more autonomy – and gets federal authorities off the back of states like California which already have made a choice to legalize – while giving landlords and federally-insured banks much-needed clarity that they're not violating the law by getting involved with cannabis businesses. It's time that we sort this out once and for all."

H. R. 1227
To limit the application of Federal laws to the distribution and consumption of marihuana, and for other purposes.
https://www.congress.gov/115/bills/hr1227/BILLS-115hr1227ih.pdf


Castro Valley Democratic Club
Holiday Party
December 17, 2017
with Assemblymember Bill Quirk and Supervisor Nate Miley with Hayward Councilmember
Sara Lamnin
Congressman Eric Swalwell and
WWII U.S. Marine Corp Medal of Honor Recipient Hershel "Woody" Williams
Honoring Families of Servicemen and Woman Killed in the Line of Duty
Dedication of the Gold Star Families Memorial Monument at Lone Tree Cemetery
December 2, 2017


Castro Valley Democratic Club at the Fall Festival 2017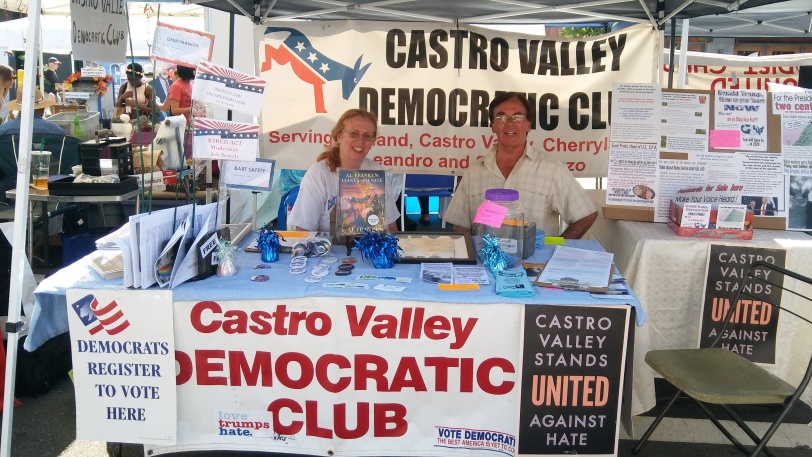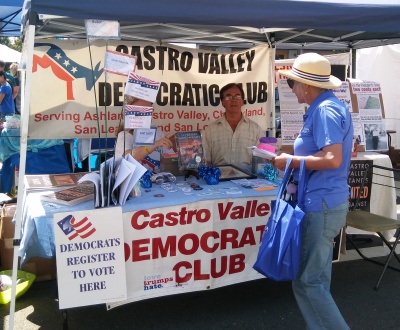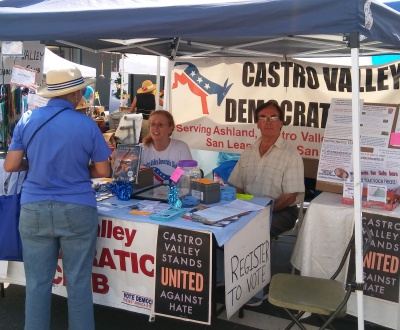 Castro Valley Democratic Club Annual Picnic 2017 Video Slide Show

Sunday July 9, 2017 12-3pm
Come Meet Your Local Elected Officials In Person

Club will provide BBQ options including Vegetarian.
Plus the water park is open for the kids and the young at heart.
Badminton and other fun games available.

CV Community Ctr. Park
18988 Lake Chabot Rd - Area #3/ by Theater/Quail
Democrats at Castro Valley Pride 2017
Slide Show and Video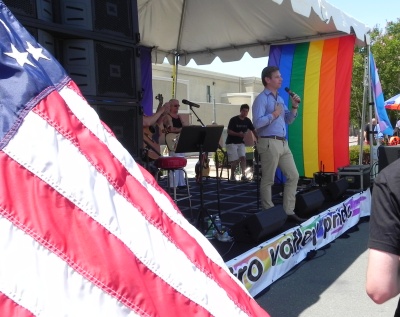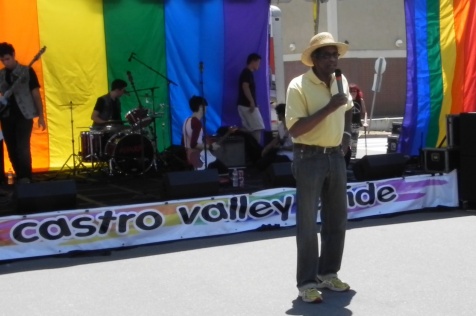 Congressman Eric Swalwell and Alameda County Supervisor Nate Miley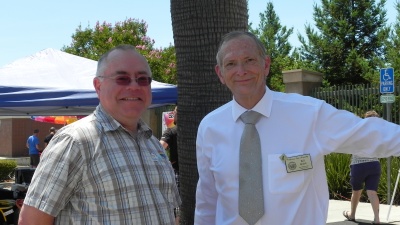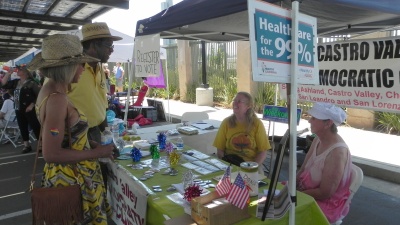 CV School Board President Gary Howard with Assemblymember Bill Quirk
and Nate Miley and Toni Alexander at CV Dems Booth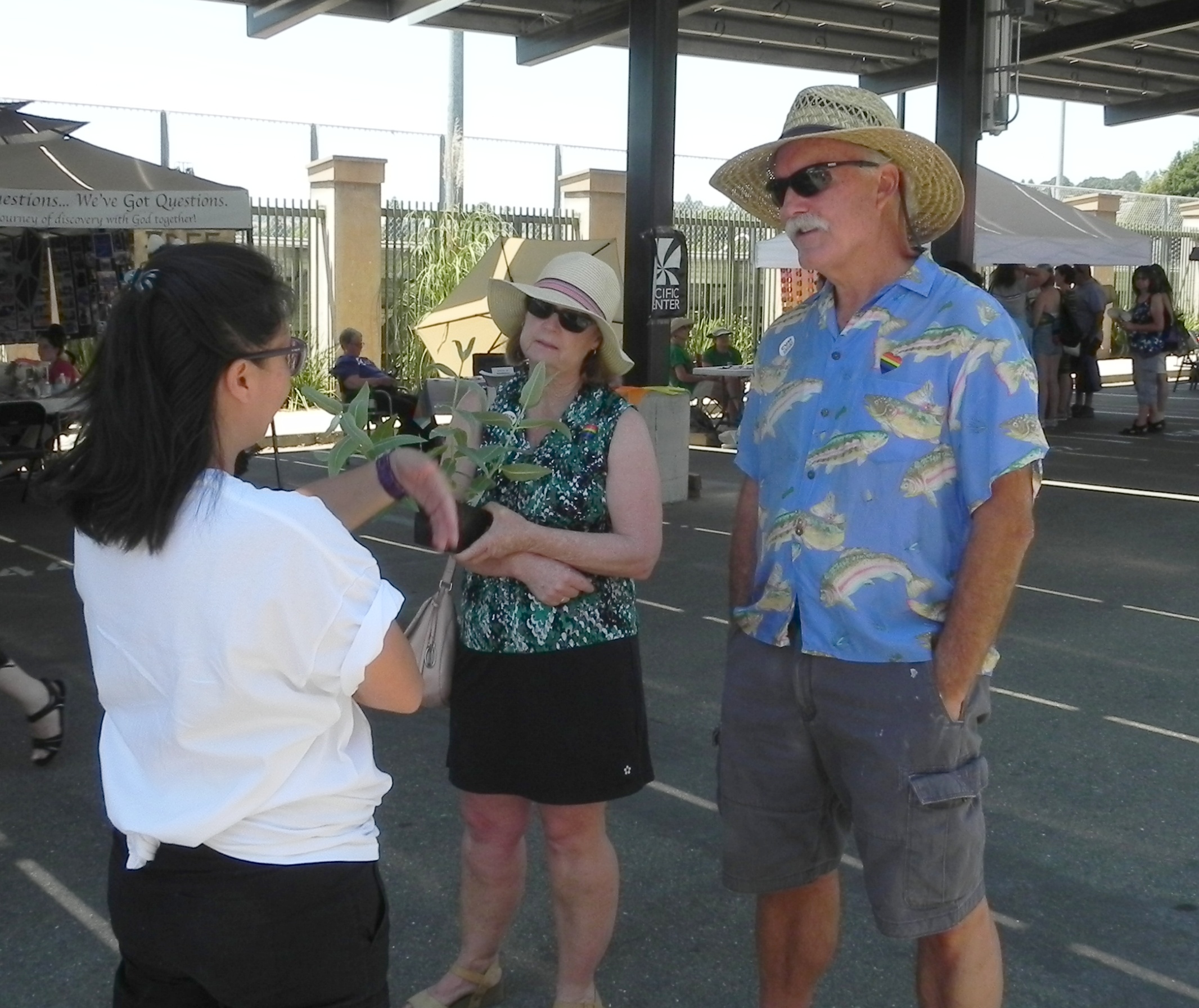 Dennis Waespi
Board of Directors, East Bay Regional Park District
Castro Valley Dems at Oakland and San Francisco Protests
May 2017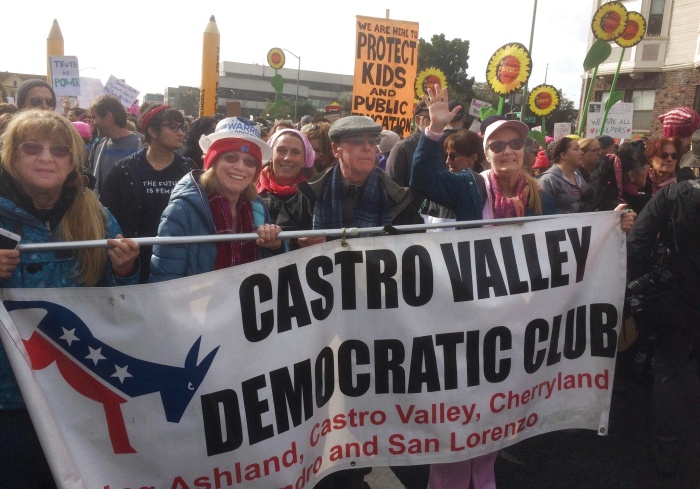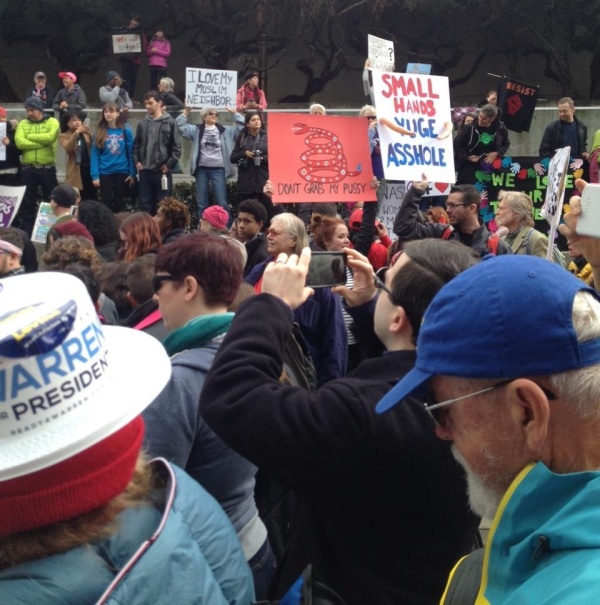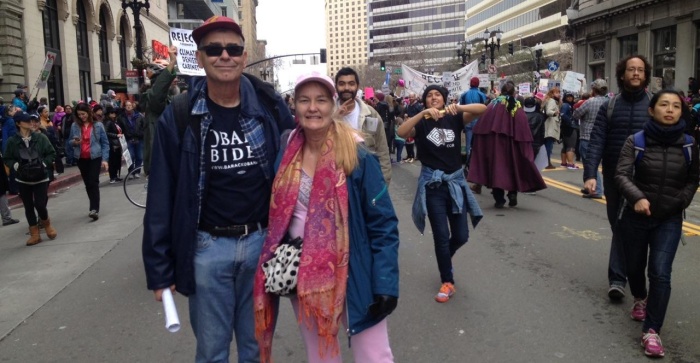 Castro Valley Democratic Club at the Rowell Ranch Rodeo Parade 2017


Crisis in Washington D.C.

Castro Valley Democratic Club
Meet Congressman Eric Swalwell, May 6th 2017
Assemblyman Quirk and State Sen. Bob Wieckowski
Hayward Area Democratic Club co-sponsoring the event.
Video and Slide Show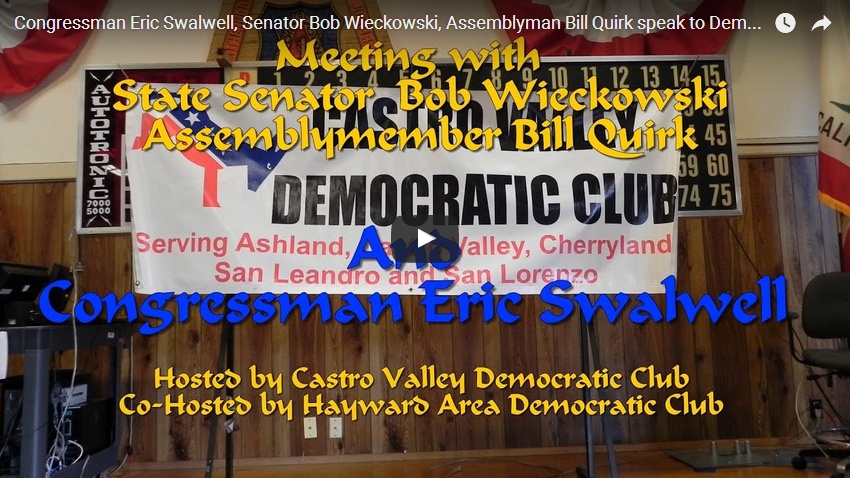 ---
East Bay Times, April 16, 2017 - Rep. Eric Swalwell:
Russia must suffer consequences of election tampering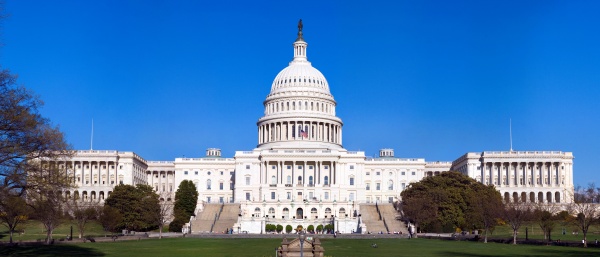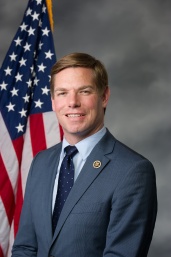 Keep up with Congress
with our
Congressman Eric Swalwell
Member of the Intellegence Committee




District Office: 3615 Castro Valley Blvd., Castro Valley, CA 94546,
Phone: 510-370-3322, Hours: M-F 9:00 AM to 5:00 PM
Alameda County Democratic Party St. Patrick's Day Celebration 2017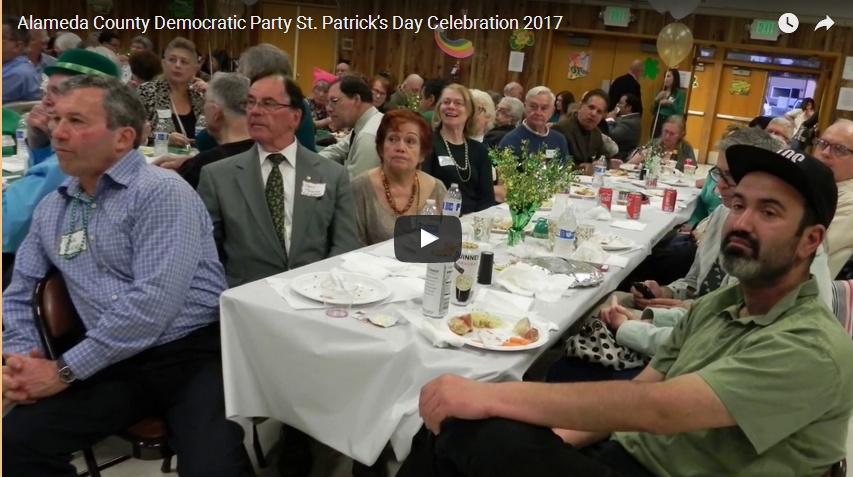 Thank You! Congressman Eric Swalwell for posting the Trump & His Team's Ties To Russia
Despite Russia's harmful national interests against the U.S., and its human rights violations around the world, President Trump and his team are directly and indirectly tied to Russia.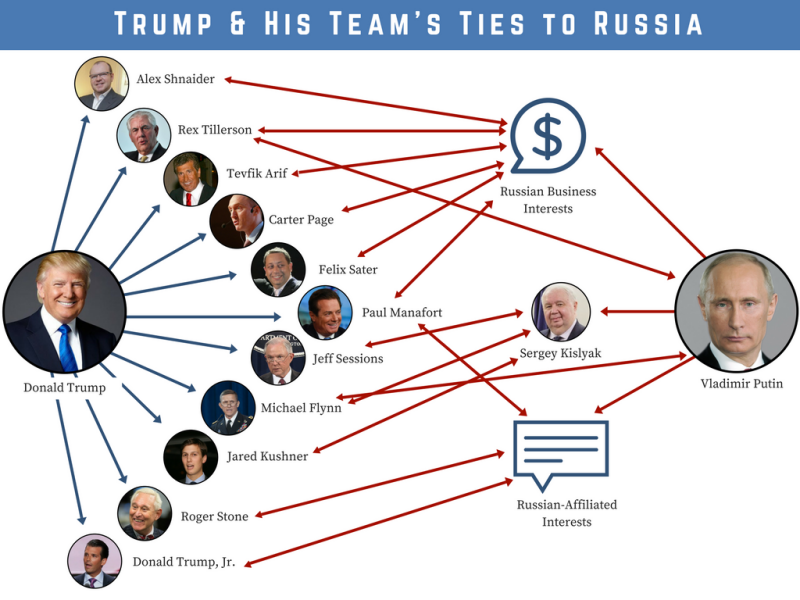 Welcome to Castro Valley Congressman Eric Swalwell!
Office Grand Opening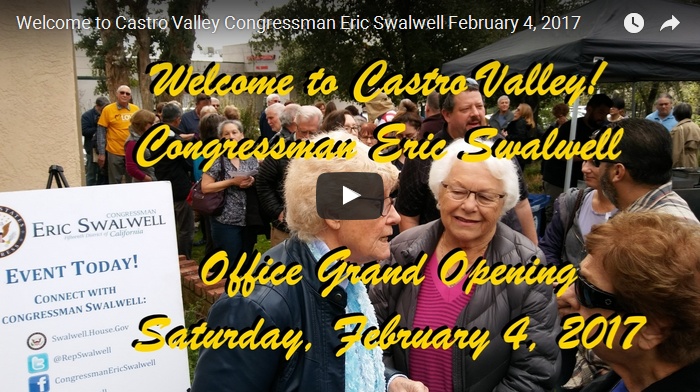 San Leandro, Hayward and Castro Valley Democratic Clubs
March to San Leandro City Hall to Rally
Against Trump Agenda - January 20, 2017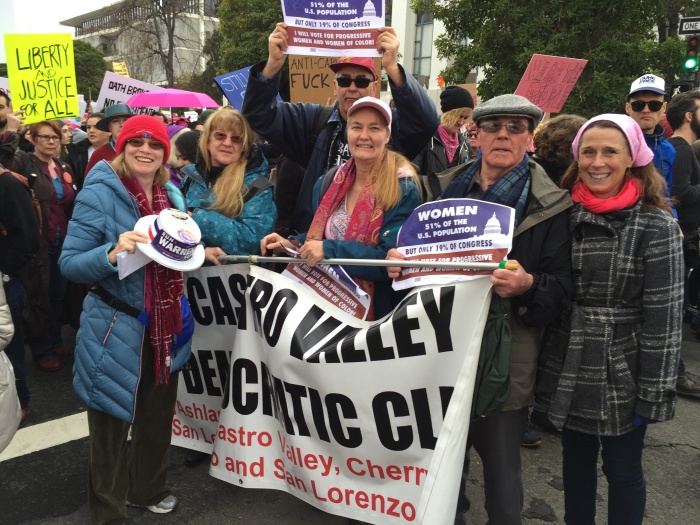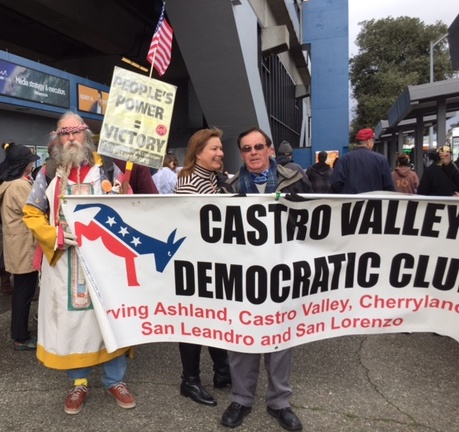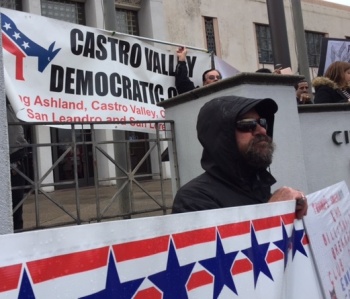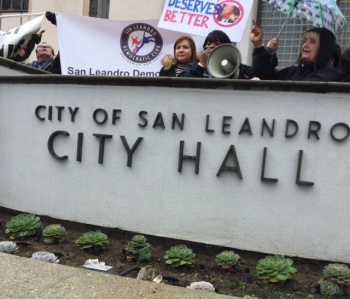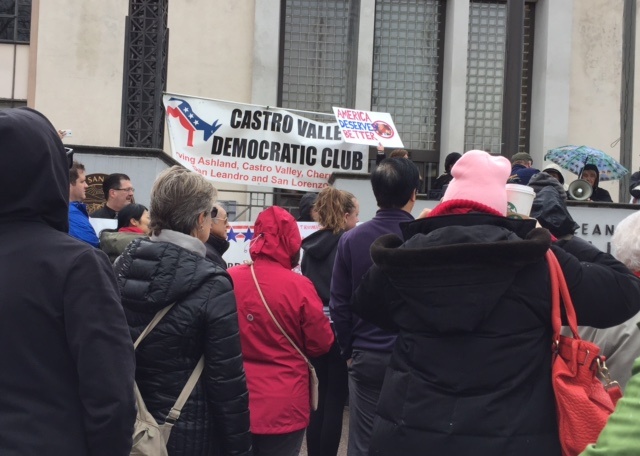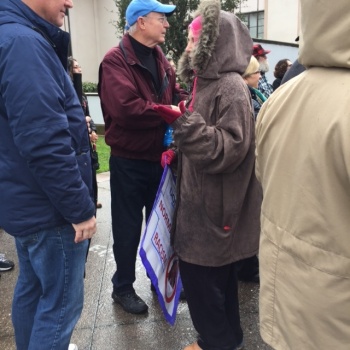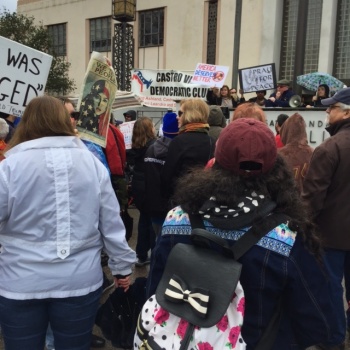 Photo by: Sonya Howes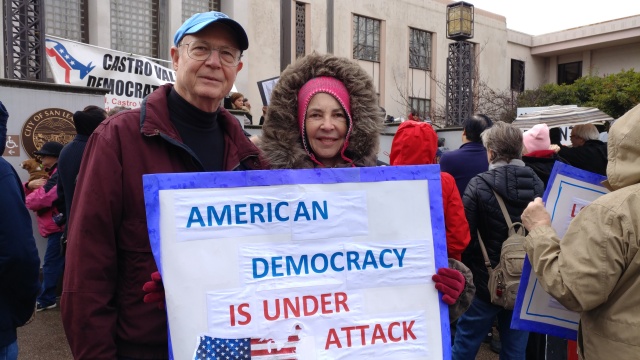 Castro Valley Democratic Club Marches with Supervisor Nate Miley
in the Rowell Ranch Rodeo Parade May 14, 2016
and do Rodeo Registration at the Chili Cookoff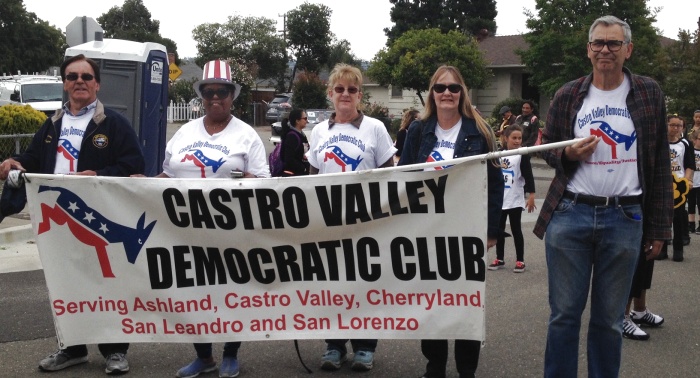 DRUG TAKE-BACK
Keep these old Opioids and other Drugs out of the Hands of Children.
Drop off your old or leftover prescription drugs. Law enforcement agencies will dispose of these medications safely and keep these medications from causing harm. Check your medicine cabinet and take advantage of this program. Flushing medication down the toilet isn't great for the environment so lets all do the right thing.
$15/individuals
$20/households
$7.50 for members under 18 years of age
low-income members at the discretion of the Treasurer.
Make payable to: Castro Valley Democratic Club.
Bring to next meeting or send them to:
P.O. Box 20866
Castro Valley, CA 94546
Your support is greatly appreciated